---
Top-Quality Autoflower

Cannabis Seeds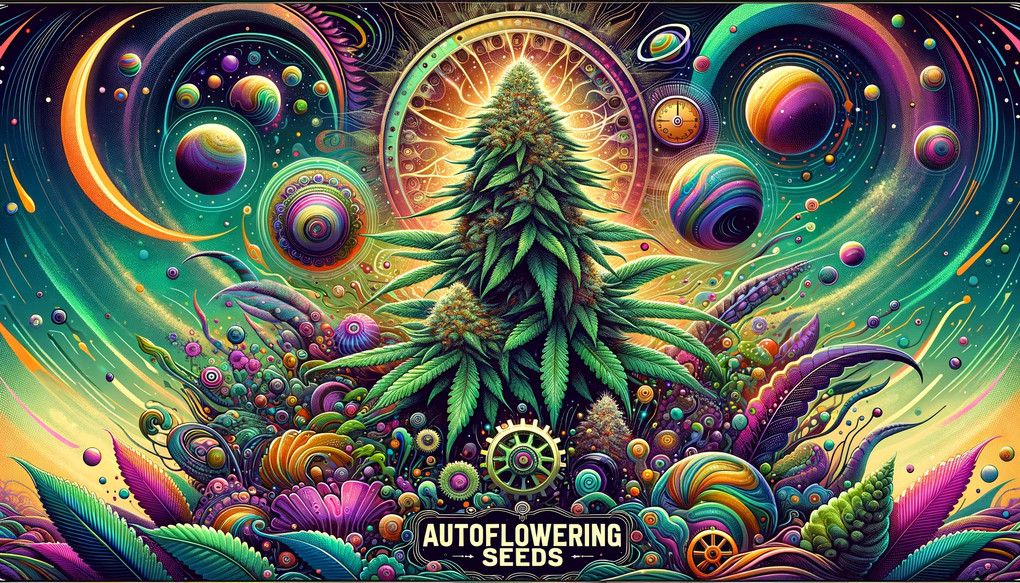 Embark on a Celestial Journey with High-Quality Autoflowering Seeds
---
At Greenpoint Seeds, we offer a curated selection of premium autoflower seeds. Our collection features automatic versions of renowned strains like Chem 4, Gelato 33, and Wedding Cake. Each seed is produced in-house by our expert breeders, ensuring you receive only the highest quality genetics.
Looking for potent, flavorful, and easy-to-grow autoflowering strains? You're in the perfect place. Not finding what you need in auto seeds? Explore our extensive range of regular and feminized photoperiod seeds.
---
Understanding Autoflowering Seeds
Autoflower seeds, celebrated for their adaptability and automatic flowering, are derived from the Ruderalis species from Eastern Europe. Unlike photoperiod strains that depend on light cycles, autoflowers bloom independently, offering a straightforward growth path.
Autoflower vs. Photoperiod: The Growing Edge
Traditionally, autoflower varieties were less potent than photoperiod strains, but modern breeding techniques have bridged this gap. Today's autoflowers rival the potency and yields of photoperiod strains, with the added benefit of easier cultivation.
Feminized Autoflower Seeds: Your Path to Richer Yields
Feminized autoflower seeds streamline the growing process, yielding all-female plants that produce the coveted flowers rich in cannabinoids. Say goodbye to the laborious task of weeding out male plants.
Why Grow Autoflower Seeds?
Autoflower seeds are hardy, versatile, and offer a quick turnaround, making them ideal for growers with limited space or those in regions with shorter seasons. They're a perfect match for growers looking for an efficient and fruitful grow experience.
Mastering Autoflower Cultivation
Want to ensure you're getting the most out of your autoflower seeds? Check out our comprehensive guide on how to grow autoflower seeds for expert tips and tricks to maximize your harvest.
Shop Premium Autoflower Seeds
At Greenpoint Seeds, find the highest quality feminized autoflowering seeds at unbeatable prices. Each strain is bred with care to ensure you enjoy the best possible results in your garden. Need assistance? Our dedicated team is here to help you select the ideal autoflower seed for your needs.
Customer Reviews